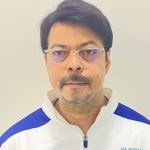 Zahid, who has been living the Bollywood dream for over 2 decades and has envious people in his friend list of Celebrities, has had an active role in the career of highly successful actors and co-founded KRI in 2016, lives the beats of Bollywood in office through innovative and situational lyrics for existing Bollywood numbers and enjoys choosing his dates wisely, not for him to go on but for the actors to go and perform in front of the camera. 'You are what you do' defines him to an extent that sometimes he does impressions of Bollywood dialogues, even during tough discussions. He does not believe in excel sheets to decipher accurate numbers of Bollywood movies and you know he is in the room if you see a diet coke can. Extending his interests in sports, he is an avid fan for the game of cricket.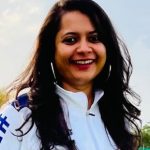 Parina Parekh started her career in  entertainment and lifestyle PR . Post this, she started her stint as a celebrity manager growing into a celebrity agent and partner at KRI Entertainment.
Her journey into sports started with the formation of KRIDA with the first team being Rajasthan Patriots in the Premier Handball League India.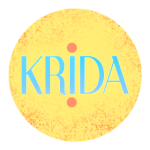 KRIDA, a team of sports enthusiasts venturing into the space of sports, specializing in acquiring multiple sports teams across different sporting leagues in the growing ecosystem of sports in India as well as globally. With a strong passion for sports and a vision to promote the development of sports across, our mission is to foster a culture of excellence in sports and contribute to the overall growth of the sporting industry in India.
We are providing a platform for young and talented athletes to showcase their skills, contributing to the overall growth and professionalism of sports in India. By nurturing and supporting our teams, we aim to inspire the next generation of athletes and create a sporting culture that is respected globally, while also offering an unparalleled experience for sports fans across the world.
As we continue to expand our presence in the sports industry, KRIDA remains committed to promoting the development of sports in India. Through strategic acquisitions, a focus on talent development, fan engagement, and infrastructure development, we strive to create a lasting impact in the sports landscape. With a strong vision and dedicated team, we are poised to lead the way in the ever-growing ecosystem of sports.