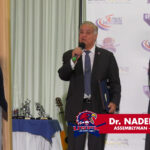 This is really a moment where we take cricket to a next level, where we make it a sport that is respected, utilized, and acknowledged here in the United States of America. So I pledged today that as an assemblyman to make sure that very soon we would have a New York State resolution signed by the State Assembly and the State Senate acknowledging and recognizing cricket as a major sport in the United States.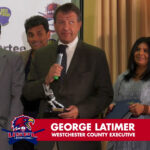 Congratulations to the Cricket Clubs of Westchester for your effort in building a strong community. The South Asian Community is an important part of our culture and part of our Westchester mosaic and we would like to acknowledge the U.S. Premier League as they will start their games in June 2022. We welcome fans into this wonderful sport and to the spirit of this game that is highly competitive around the world and right here in Westchester County. Cricket may be unfamiliar to a lot of us but this initiative is just the beginning to make cricket as popular as other sports that we have here in America.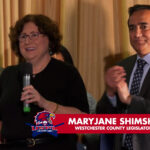 Cricket is the growing sport in the Northeastern United States at this point and I plan to work together with the County Executive, Assemblyman, and the cricket community to make sure all the facilities USPL needs to grow and succeed. We'll make sure that USPL will have a recreational field for the young people for the growth of Cricket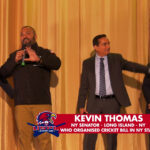 One of the things that was on my priority list was listening to my South Asian community members and on top of their list was getting cricket into New York. I introduced the bill that was signed by Governer Ogle making it into a law promoting cricket here in the State of New York to make sure that cricket is promoted in schools and communities.